Our Services
AVS Engineering offers a host of services to meet all your welding, fabrication, machining and lineboring requirements.
Precision Machining
We operate a professional machine shop in which we conduct the following:
~ Lathe work/turning (bushes, pins and any other customer requirements);
~ Milling;
~ Horizontal and vertical boring; and
~ All key cutting both internal and external.
We operate:
~ Five centre lathes ranging in size from 250mm to 500mm swing maximum bed length 3 metres;
~ A Computer Numerical Control centre lathe 850mm swing bed length 1500mm;
~ A vertical lathe 1200 swing height 2 metres;
~ Three horizontal borers table size from 800mm square to 1500mm square maximum travel 1600mm;
~ Two milling machines table travel up to 1400mm;
~ A Slotter; drilling machines;100 tonne press; welding machines; and welding rotator table.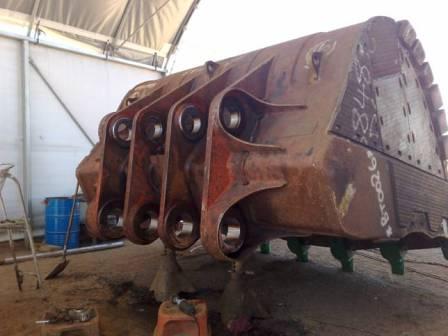 Lineboring
AVS Engineering specialises in lineboring all machinery across the mining, marine and agricultural industries. We maintain reliable equipment, capable of boring worn machinery from 35mm to 500mm.
AVS Engineering staff attend the site and set up the lineboring machine. Using a fully automated internal diameter welder (mild steel wire), we machine the welded bore to customer requirement or manufacturing specifications.
We are capable of facing large diameters on flanges or bucket hinge points (up to 500mm), and can cut circlip grooves or lubrication grooves at any diameter.
We operate high quality lineboring machines including MK2 Hoffman and Sir Meccanica SW2/SW2 Compact/SW3 brands.
As we have been operating for many years, we have been able to modify all machines to eliminate any factory-originated faults.
AVS Engineering staff have worked on a wide range of machinery. Our most common machines include:
Caterpillar 992 wheel loader;
Hitachi 3600 excavator;
Caterpillar 789 haul truck; and
Komatsu PC 1250 excavator.
We are able to linebore any worn machinery between 35mm to 500mm, in any position and at any length.
We use high quality, Italian proven, full penetrative build-up, inside diameter welding, which will never cause any change in parent metal characteristics.

Field Services
We have skilled mechanical fitters and field service technicians at hand. With our extensive industry experience, we offer the following services:
~ Strip down;
~ Linebore;
~ Service;
~ Assembly; and
~ Commission.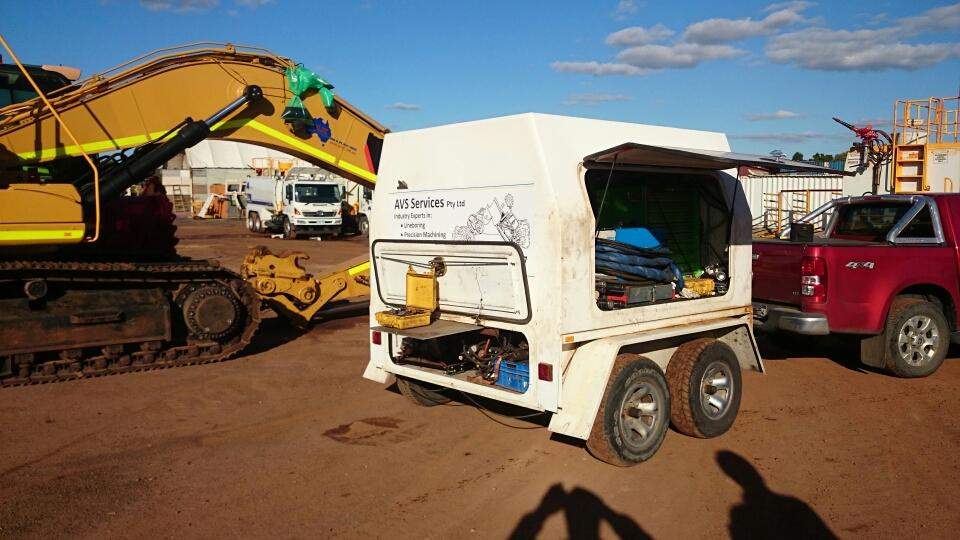 Customer Satisfaction
AVS Engineering guarantees customer satisfaction for each job.
We have many repeat customers due to our efficiency, accuracy and value for money.

If you would like a free, no obligation quote for our services, contact us today.
We value our repeat customers and welcome our new ones.
© Copyright www.avsengineering.com.au